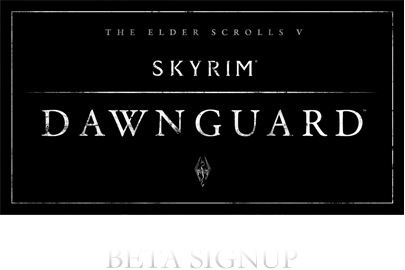 Gamers who are still playing Skyrim on the Xbox 360 and wishes to play Dawnguard first before anyone else, a beta will be releasing in about a week and those who signs up at their official website will have a chance to participate.
When chosen, you will be given a Xbox Live voucher code where you can redeem it to download the expansion. Once it's downloaded, you can play through the beta with complete achievements. Since it's in beta stages, you can expect to see a lot of bugs and glitches.
To sign up, head over to this page and fill up a short questionnaire. Check back with us next week for our hands-on impression of Dawnguard.