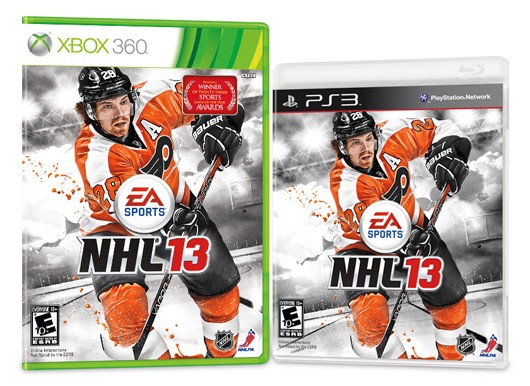 EA has revealed the cover athlete that will grace NHL 13 that will be released this September.
Claude Giroux from the Philadelphia Flyers was the most popular athlete which resulted him in being on the cover. Nashville Predators goalie Pekka Rinne came in second.
This was the first cover vote for the NHL series and over 26 million votes cast overall.
NHL 13 will be released September 11th in North America and September 14th in Europe for the PS3 and Xbox 360.