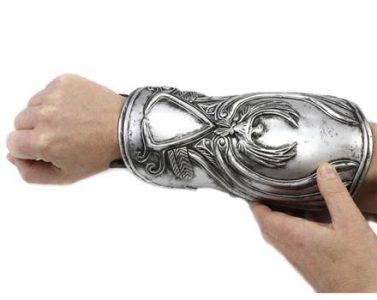 The days of scouring the internet for video instructions on making your own working Hidden Blade are over. GameStop will be selling a replica of the Hidden Blade as seen in the Assassin's Creed series later this year. Check out the official description below:
-Spring Loaded Action
-Highly Detailed Replica of Ezio Auditore's Armored Vambrace
-Adjustable Buckle and Velcro Straps
-Locking Safety Mechanism
-Extends to over 15″ in length
-Made of PVC and ABS plastics
-Closed Box Packaging
Altair and Ezio's weapon of choice can be yours this October (10/30) for just $39.99. I can already see the waves of cosplay gamers dressing up as one of the iconic assassins for Halloween.