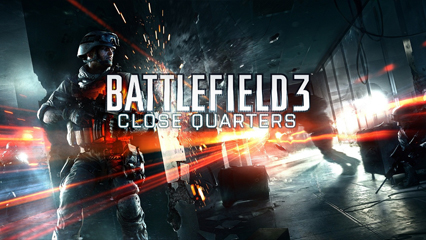 The Close Quarters DLC for Battlefield 3 is the second piece of content lined up for DICE's epic first-person shooter. Back to Karkand was the previous piece of DLC that was released and gave players new maps, weapons and vehicles to destroy each other with. The maps fell in line with the traditional Battlefield standard and gave players dynamic maps that were suitable for a wide range of play types.
Close Quarters offers players new maps, weapons and game modes but is that enough to warrant paying the $15 price tag? Here are the Hots and Nots of the Battlefield 3: Close Quarters DLC.
Hot
New Content Extends Playtime
With the addition of four new maps, 10 new weapons, 3 new game modes and new assignments, you are looking at a few more hours of added playtime onto the online portion of the game. This is great for fans who have maxed out their levels and have already unlocked everything there is to unlock. New weapons means new dog tags as well as a brand new set of attachments that you can unlock for them. Players who are tired of the current maps available to them will also find that the new maps added are different from the regular Battlefield 3 experience and may revitalize the experience for them.
New Maps Are Well Designed
There are 4 new maps in Close Quarters that bring you from the more open areas of Battlefield 3 into tight corridors and small rooms where you have to be cautious when turning every corner. The four maps are Donya Fortress, Ziba Tower, Operation 925 and Scrap Metal. Each of the maps brings its own unique look and feel that distinguish them from the main map rotation and manage to keep you entertained with their various twists and turns. Each map has three different sections that range from the upper stories to underground tunnels and parking structures. There is also a plethora of different nooks and crannies to duck into if you find yourself pinned down by enemy fire while running down a narrow passage. Each map brings its own different flavor to the table so it will never feel as if you payed all that money for 4 maps that are exactly the same.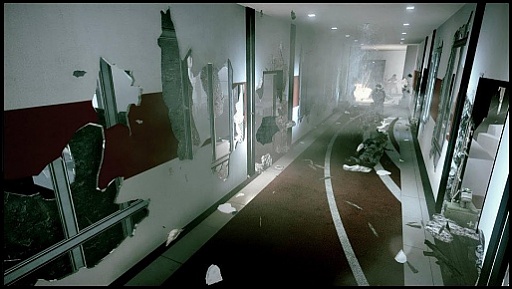 New Weapons Handle Well
There are 10 new weapons for you to unlock in Close Quarters by finishing the different Assignments that are related to them (more on those later). Most of them fit really well into the tight spaces that the new maps offer you. The only exception to this is the new sniper rifles that you get, the 417 and JNG-90 bolt-action rifle. Those who do want to play Recon on these maps must resort to using a different sight on their rifle or a different weapon all together. Other than that you can unlock plenty of new weaponry to have fun with and collect all the unlocks and dog tags for. It is also worth noting that all of the old weapons, excluding sniper rifles, also fit really well into the DLC. This is great for those who don't care for the new weapons or just prefer to stick with one that works.
Not
New Modes Don't Feel Like Battlefield
There were three new modes that were added to the game along with the Close Quarters DLC, Conquest Domination, Close Quarters TDM and Gun Master. None of these modes feel like they belong in a Battlefield game. All of them are way too fast paced and turn into a "how many kills can I score" rather than a team effort. Close Quarters TDM is an all out frag fest on all of the smaller maps in the game, including the DLC ones. Conquest Domination is similar to Conquest mode with the key difference being that you can capture the flags much faster. This once again turns into more of a fast paced shooting gallery rather than a tactical team-based experience.
The final mode is Gun Master, which is by far the worst of them all. Gun Master works just like the Gun Game mode found in games such as Counter-Strike and Black Ops. Players must score kills with the specific weapon in the ladder in order to move up with the last one being a knife. The game puts you in teams but it actually turns into an every man for himself kind of game with no emphasis on teamwork whatsoever. If I wanted to play a fast paced shooter I would have picked up Call of Duty instead.
Battlefield 3: Close Quarters DLC Review

,