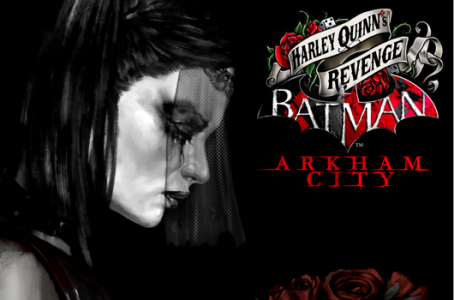 Batman: Arkham City was one of the best games to grace the line up for Fall 2011. While many enjoyed the game and managed to finish it, some were not satisfied with the game's ending and were left wanting more. Over six months since it's initial release, Rocksteady has finally released downloadable content that further expands on the ending of Arkham City. Robin is now teaming up with Batman and together they must stop an evil plot hatched by Harley Quinn as she takes revenge on The Caped Crusader.
Arkham City was applauded due to its phenomenal environments, cutscenes and open-world gameplay. Can Harley Quinn's Revenge DLC offer valuable to this winning formula aside from additional story? Also, is it worth $10? Let's take a look at what's HOT and what's NOT in our review of Batman: Arkham City – Harley Quinn's Revenge.
HOT
A Continuation to Arkham City
The story in Harley Quinn's Revenge DLC takes place several days after the events of Arkham City. Batman and the rest of the GCPD police officers were captured by Harley Quinn and it's up to the Boy Wonder, Robin, to help them escape from the clutches of Harley. Fans who have already played the main game will be familiar with the area they'll venture into as it takes place in one of the early areas in Arkham City. Robin and Batman must team up in order to stop Harley Quinn's plot and shut Arkham City down once and for all.
Awesome Cutscenes & Voice Overs
Some of the best aspects of the Batman games from Rocksteady are the solid cutscenes and voice overs, as it gives off a cinematic feel that captures the player's attention. In Harley Quinn's Revenge DLC, gamers can expect the same kind of quality during the moments when you hear and see Robin in action. Those who are fond of Robin's gadgets in the Challenge Rooms and the way he takes down enemies will be pleased to actually get to play as him in this downloadable campaign content for Arkham City.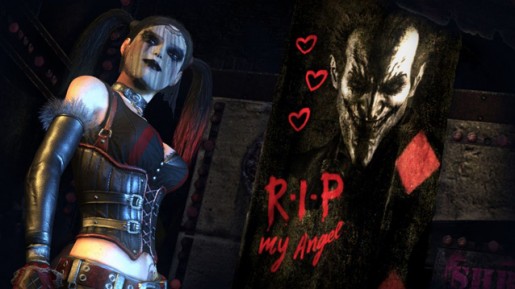 The tone and pacing in Harley Quinn's Revenge is done right, as it has this feeling that you're still playing the main game. Harley Quinn has taken on a darker look as can be seen by her dyed her hair and overall thuggish appearance. This is a shift from the usual sweet, somewhat crazy look in the main game. Her personality this time truly has changed and those who didn't like her during the campaign may enjoy her presence a little more now that she has the personality of a great villain that you're sure to remember. She may not be as mischievous as Joker, but she stands on her own.
Same Great Gameplay
When it comes to gameplay, nothing has changed. You'll find Batman and Robin brawling their way out from Harley's lair. Both characters have the same gadgets and you will be doing the same things you've been doing in the main campaign, such as use the hook to grab onto something, crawl through vents and use explosive gel to take down a weak wall in your way.
Batman: Arkham City - Harley Quinn's Revenge DLC Review

,