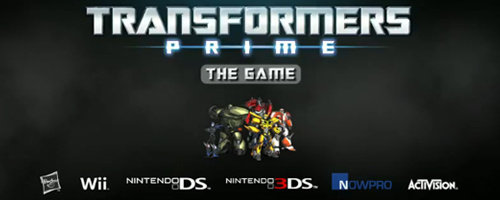 Transformers: Prime is the latest cartoon iteration of the famous Transformers franchise. Naturally, the series is getting its own video game and here is the debut trailer.
Before you complain, the game is only set to be released on the Wii, 3DS and DS. The PS3, Xbox 360 and PC will be getting another Transformer game called "War of Cybertron" later this year instead.
Transformers Prime – The Game is due out in Fall 2012.
Check out the trailer below: