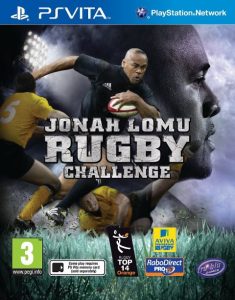 The official Rugby Challenge facebook page has shared some details on how the game utilizes the PS Vita's controls.
Rugby Challenge posted the following:
"So how does Rugby Challenge utilise the capabilities of VITA? Touch screen controls are used for gameplay (conversion kicks and lineouts), the rear touch panel is used for sprint plus a full touch screen user interface."
If you don't know already, the PS Vita version of the game is due out June 27 in n Australia, NZ, South Africa, UK and Europe.
For more about Rugby Challenge on PS Vita, read our hands-on impression of the game by clicking here.