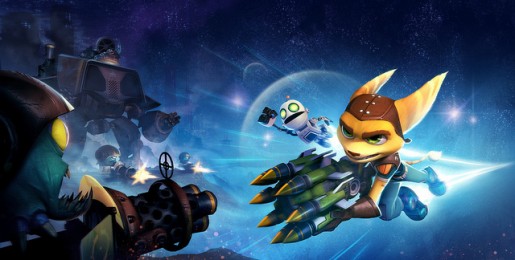 In addition to the Ratchet & Clank HD Collection that is coming this Fall on the PlayStation 3, it seems that another title in the series is coming and will be released on the PSN this Fall as well.
Ratchet & Clank: Full Frontal Assault is an all new Ratchet & Clank game that will bring back all of the things we all loved from the series plus the new exciting things. Aside from a full pledged single player where it will have a story, unlike in All 4 One, Full Frontal Assault will have online features that will be revealed later this June. The game will be a download-exclusive only, which is similar to the Quest for Booty that they've released several years ago.
We should know more on Ratchet & Clank: Full Frontal Assault early next week as we cover E3.