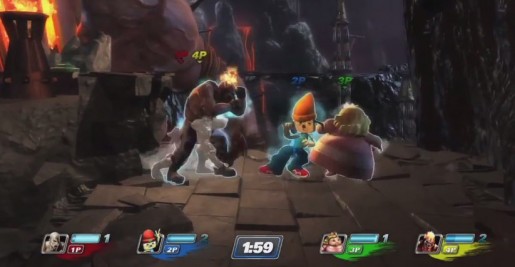 While there hasn't so far been a whole lot of information on Sony's recently announced battle brawler, more is slowly pouring in. A very interesting thing that has recently been discovered, were some domains that could very well mean that the title will be coming to Sony's Playstation Vita.
Among many, "PlaystationAllStarsVita.com" seems like a pretty dead giveaway that a Vita version of the game will be releasing in some form. Furthermore, it seems that the domains are actually legitimate and owned by SCEE LLC. A few other domains include "PSAllStarsBattleRoyaleVita.com" and "PS-AllStarsVita.com".
We can't really see that we didn't see it coming at some point or another. One way or another, Sony themselves have yet to comment on the creation of the domains, but we will likely hear about this and more next week at E3. Keep an eye on JustPushStart for all of the latest news coming from E3 and on.