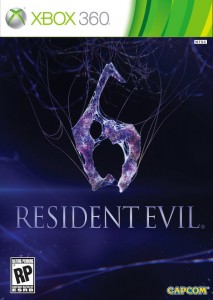 Capcom has released the cover art for the upcoming Resident Evil 6.
The box-art is not the most creative one in gaming. If you've seen the official Resident Evil 6 logo before, than you pretty much have already seen the cover for the game. Resident Evil 6 has an over 18 rating in Europe while the rating is still pending in North America.
Resident Evil 6 is out October 2nd.
Check out the covers below: