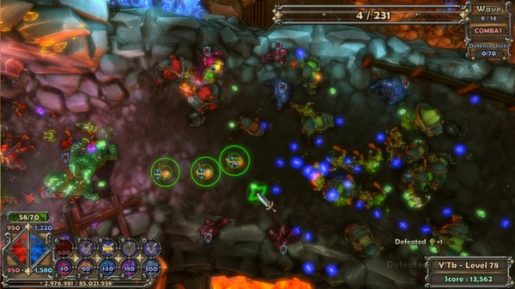 A new piece of DLC for the indie tower defence game Dungeon Defenders is now available for purchase. This new pack will add a new hero class known as the Summoner.
This new class will bring a different element to such a great game. Unlike other heroes The Summoner can not attack enemies, but it does have a very unique mechanic. It will spawn minions, and place them down almost like towers. After it spawns minions the summoner will retreat to its own realm and control its minions from there. It will tell them where to move and where to attack through an interface that resembles almost any real time strategy game. It can return to the playing field to heal any hurt minions.
Dungeon Defenders features an already powerful roster, and this new class will bring the total number of heroes to 12. This update is only available for the PC version of Dungeon Defenders, and it will cost you $3.99. To see the class in action check out the trailer below.