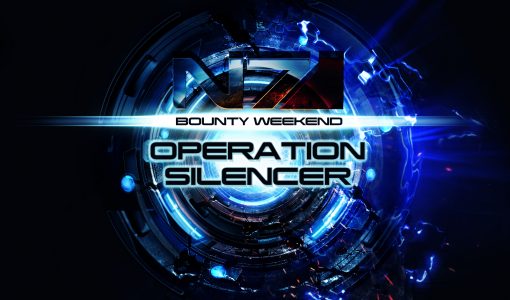 Following the several successful N7 Event that Bioware is doing for Mass Effect 3's multiplayer portion, there's another one that is coming this weekend and it's now called Operation Silencer.
Starting May 11th at 6PM PST until May 14th at 5PM PST, owners of the PS3, Xbox 360, and PC version of the game can participate the weekend N7 event and gain rewards. For this weekend's goal:
Allied Goal: Kill 3,000,000 banshees
Squad Goal: Survive until a full extraction on any map against any enemy on gold difficulty.
and for the rewards…
Successful completion of the allied goal will grant all players a Victory Pack.
Successful completion of the squad goal will grant all squadmates a Commendation Pack.