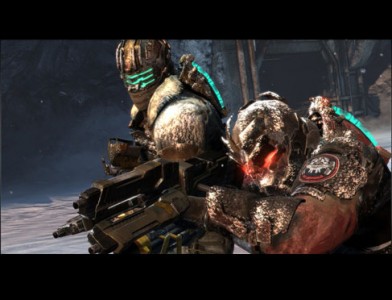 There have been rumors and speculation regarding Dead Space 3 quite a bit lately. Now we can finally stop guessing what the game will look like and see it for ourselves.
That's right. The first images of Dead Space 3 have been leaked and they have only further confirmed the snowy planet setting and the addition of cooperative play. You can check out the leaked screenshots below:
These pictures are very exciting… except one. In the first photo, you can see what appears to be an infected person shooting at Isaac Clarke and John Carver (assuming that's him). The idea of necromorphs packing heat seems a bit silly, just like the concept did when Capcom showed off the newest "zombies" shooting guns in Resident Evil 6. Let's hope this isn't a major part of the game.
That bit aside, Dead Space 3 looks good and I think I speak for all of us when I say E3 can't come soon enough.