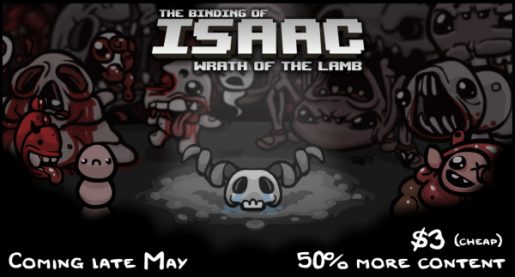 Edmund McMillen announced upcoming DLC for The Binding of Isaac via Twitter. The new piece of add-on content is called Wrath of the Lamb and will be available toward the end of May.
Trinkets and passive bonuses are being added to the gameplay, bringing the total number of items up to 205 from 131. All of this can be yours next month for only $3.
This "mega expansion" will be detailed further soon.