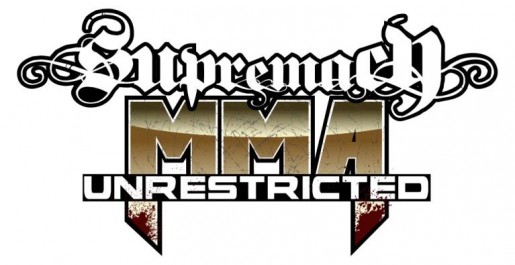 Early UFC competitions were all about Mixed Martial Arts and as few rules as possible. Contestants weren't restricted by a load of rules and they didn't know the meaning of the words safety equipment. Supremacy MMA originally released on consoles attempted to make a return to this long forgotten time in UFC history. The game released to average reviews that claimed it suffered from bad controls and poor gameplay mechanics. Supremacy MMA: Unrestricted on the Playstation Vita looks to bring a solid MMA experience to Sony's handheld so you can lay the beat down on the go.
Supremacy MMA: Unrestricted offers players new features such as front and read touch controls and new fighters, but are those enough to warrant a purchase on the handheld? Here are the Hots and Nots for Supremacy MMA: Unrestricted for the Playstation Vita.
Hots
Sound Effects Are Hefty
The sound effects are what you would expect in a fighting game, punches and kicks produce hefty crunches and flinging someone to the mat and performing a successful submission results in the cringe-inducing snap of broken bones. Unfortunately, this is the only good thing that this game has going for it. The rest is a big laundry list of flaws that you will find below.
Nots
Graphics Are Horrendous
The graphics of both the fighters and the environments are muddled and lacking in any textures whatsoever. The fighters look fake and oddly colored, clothing looks like it is plastered onto their legs and tattoos look like blurry mistakes that you may attempt to do yourself on a bad night of drinking. The bruising doesn't look convincing and instead looks like it was painted on a store mannequin. It is disappointing that none of the decent visuals that were present on the console versions could be transported to this version.
Controls Are Reduced To Button Mashing
Unrestricted gives you the opportunity to use either touch controls or standard buttons, but this really does not amount to much. The touch controls make things extremely awkward and makes playing nearly impossible while using the buttons results in mashing the living hell out of them until either you or your opponent lays broken on the floor. If you do decide to use touch controls, you have to turn into a contortionist and manage to move with the left stick while using the touch screen to attack your opponent. Most of the time it will be you that lays on the mat bleeding and broken due to the fact that the AI will parry almost every attack you throw flawlessly. The AI doesn't even let up in the tutorial and proceeds to kick the living tar out of you as you try to learn how to play the game.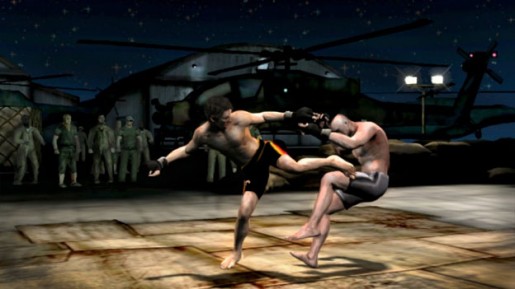 There Really Isn't Much To Do
Supremacy MMA: Unrestricted sports a roster of about 12 fighters and not all of them have a story mode. There is a mode that allows you to play through a separate story for female MMA fighters, but it is extremely short and doesn't offer anything new. You have the ability to play either online or locally against others but that just turns into whoever can mash buttons the most in a match and you won't really find much more entertainment here. Like I stated above, there is not much to do in this game and what you do find to do won't be very much fun due to the broken mechanics.
No Mercy From The AI
As I stated up above, the enemy AI is absolutely relentless when they begin to assault you, even in the tutorial for the game. This made it extremely difficult to get the hang of the game because every time I would try to attempt the move that I had just read about, the computer would wail on my face and put me into submission. It got so bad that I actually quit the tutorial and just attempted to learn the game through trial and error, hoping that there was a lower difficulty I could put it on. That was not the case. There is no variances in the difficulty. It just goes from Normal to Supreme, making the AI more and more savage with each increase. A lower difficulty would have been nice for those who would like to learn the ropes and get the hang of the controls before they dive into the rest of the game.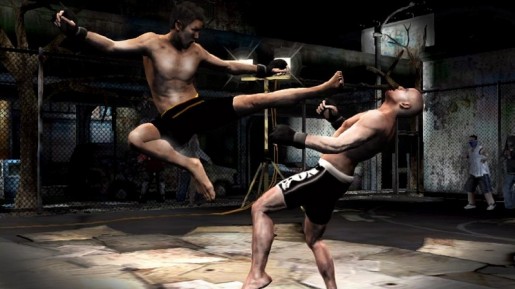 The Load Times Are Unbearable
Should you decide to jump into a match in one of the game's few modes it will take you well over a minute just to get into the fight. During that time, you get to read not so interesting little facts about your selected fighter's fighting style as well as the occasional gameplay tip that is not very helpful most of the time. There really is no reason that a game that installs on your memory card should take that long to load a match.
Verdict
Supremacy MMA: Unrestricted is a game that should be avoided by all, even the hardest of hardcore MMA fans. The game has no redeeming features that can warrant putting out $40. It suffers from broken mechanics and is more of a chore to play rather than a fun experience. If you MUST play an MMA game, go with the console version. If you really want to spring for the good stuff go with UFC Undisputed 3. Just do yourself a favor and steer yourself clear of this broken title.
[Editor's Note: Supremacy MMA Unrestricted was reviewed on the PlayStation Vita. The game was provided to us by the publisher for review purposes.]
Supremacy MMA: Unrestricted Review

,