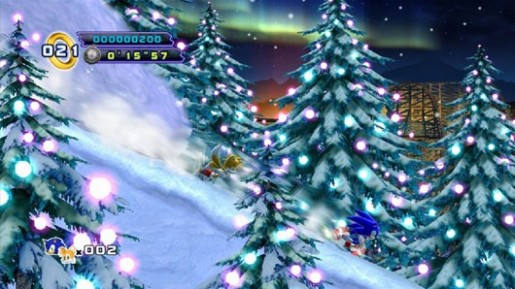 SEGA has revealed the release date for Sonic 4: Episode 2 on the multiple systems it will release on. The game is set to release in May for the Xbox 360, Playstation 3, PC and iOS. The Android and Windows Phone versions are currently set for a release some time in June and July respectively. Here is a list of the release dates in order of arrival:
May 15 – PlayStation Network
May 16 – Xbox Live Arcade
May (TBD) – iOS, PC
June (TBD) – Android
July (TBD) – Windows Phone
That is a wide array of systems to release on with a wide array of dates. The wait is not too far off now for the second episode to the fourth installment of SEGA's lovable blue hedgehog. Be sure to check out the first entry if you have not already to get yourself prepared for episode 2.