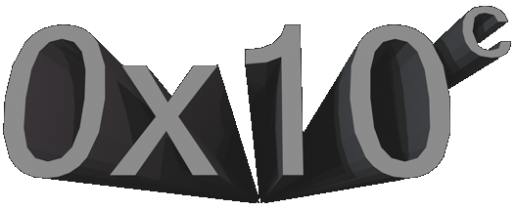 Markus Persson, aka notch, the man who singlehandedly started development on Minecraft has just unveiled his brand new project.
Notch revealed a website to the new game on Twitter by simply linking it, http://0x10c.com/. On the website Notch explains that basically it will "be a space game, and it's quite ambitious!" The game is still in early development and just like Minecraft the game will be released early to help Notch shape the game.
Little is currently known about 0x10C although we do that it is set in the year 281,474,976,712,644 AD and that at that time humans starting to wake back up. From the sounds of things the game will be about controlling a ship and once again mining. Here are some of the features that Notch has said the game will have:
Hard science fiction.
Lots of engineering.
Fully working computer system.
Space battles against the AI or other players.
Abandoned ships full of loot.
Duct tape!
Seamlessly landing on planets.
Advanced economy system.
Random encounters.
Mining, trading, and looting.
Single and multi player connected via the multiverse.
What do you think about the announcement and of the game itself from the first few details? Comment below.