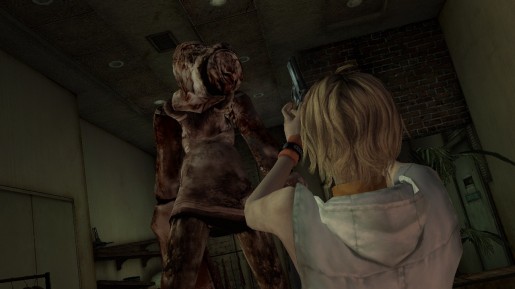 While the Silent Hill games released a few months ago, they were plagued by some horrible flaws, like screen tearing and large amounts of lag.
If you can't stand the horrible lag and frame rate issues that both titles are facing, Konami has revealed today that they're currently working on a patch that will supposedly fix them. It may look like the frame rate issues are the only problem, but the upcoming patch will be addressing some other issues as well, which will make the games better overall. Here's what Konami had to say:
"Understanding the issues some users are experiencing, development teams are currently creating online patches for both games, which will fix the frame rate issues, the audio-synching in Silent Hill HD Collection, and the Auto-Save issues in Silent Hill Downpour,"
Sure, Downpour was decent and it's nice that Konami released an HD collection, but both games are marred by its flaws. Hopefully when the patch releases, it will make both titles far more enjoyable and lead to less complaints. Currently there is no release date on the patch, so keep checking JustPushStart for more information as it arises.