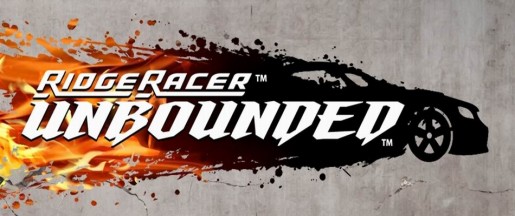 The release of Ridge Racer on the PlayStation Vita disappointed fans due to the lack of content and innovative modes to keep players interested in the game long-term. Hoping for another Ridge Racer game that delivers the true racing arcade-sim experience, Namco releases yet another Ridge Racer title, but this time on consoles. Ridge Racer Unbounded is the newest entry to the Ridge Racer series and a lot of things are implemented to make it somewhat unique for Ridge Racer fans. With new modes, online multiplayer and race track creation mode, can Unbounded be the Ridge Racer fans have been waiting for? Or will it come in last place?
Let's take a look at what's HOT and what's NOT in our review of Ridge Racer: Unbounded.
HOT
Racing with a Twist; Destruction
Ridge Racer Unbounded isn't the typical Ridge Racer game you've come to expect. While in past Ridge Racer games we've become accustomed to arcade racing and drifting to boost our speed, Unbounded introduces new things that fans of Motorstorm and Split/Second titles will come to love. As the title of the game suggests, Ridge Racer Unbounded has no limits. The road is yours to take and you're free to do whatever you want. That being said, you now have the power to do whatever it takes to take that number one spot. While drifting to get boost is still in place, you now can take out cars that are in your way as long as you drift and have that power to boost. Explosions of vehicles and building as well as the wreckage that can be found everywhere is sure to remind the player of similar aesthetics found in other destructive racing titles, such as Split/Second. To make it visually pleasing, there's a slow-motion effect whenever you crash into something.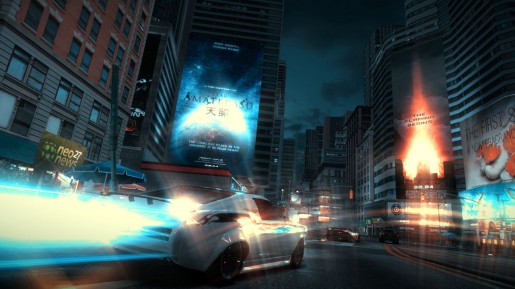 A Plethora of Game Modes
One of the reasons why Ridge Racer on the Vita was one of the worst titles in the series is due to the lack of content. Instead of offering modes that provide incentive to play the game over and over, Namco had two modes that were pretty bland and uninspired. With Unbounded, there are five modes that players can jump into like Shindo Racing and Frag Attacks. In the five modes, a few are pretty common like Domination Race, which plays like any other racing game but you have the power to destroy vehicles to take that number one spot (think Burnout). Also there's a Drift Attack mode where fans who love drifting will enjoy and, last, the Time Attack, where you can either escape from cops as you race your way through or go through stunt tracks where you will be going through areas where you run through ramps and make insane jumps. Based on your performance in a race, you will get rewarded with Domination points that you can use to unlock tracks and cars.
The other two new modes that I found refreshing in the series are the Frag Attack mode where the objective is taking out as many cars as possible. If you are fond of seeing cars explode, this mode is the right one for you. As for Shindo Racing, the objective is to finish first without resorting to the dirty tactics seen in Frag Attack. Shindo Racing is aimed more towards players who want that classic racing experience.
Online Mode
There's a lot of things that players can look forward to in the online portion of the game. Dominate the World mode is the hub for all multiplayer needs. Here you will have access to Challenges, Online Multiplayer, and World Cities. In the Challenges portion, you will have opportunities to take on the cities that are handpicked by the server from other users. If you manage to win all of the challenges, you will be rewarded with points that you can use to unlock stuff within the game. As for Online Multiplayer, you can take the road rage to other players online with the five modes introduced in the single player portion. The online multiplayer has no lag whatsoever and finding a match is easy. For the World Cities mode, you can browse the city that other players created and play the tracks they've created.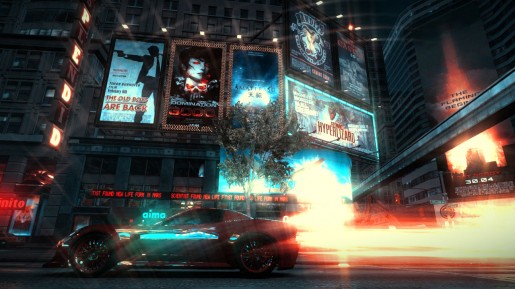 Phenomenal Presentation
No matter what modes you pick either in the single or multiplayer portion of the game, you will experience Ridge Racer Unbounded in a whole new way thanks to the phenomenal presentation. Throughout the limited race tracks within the game, you can expect to see beautiful areas and incredible designs. All tracks are laid out nicely and are visual eye candy. The buildings and environments that you will go through have acceptable textures and, when explosions kick in, they look incredible. While we've seen these effects in past racing titles like Split/Second, it's still nice to see Ridge Racer having including these kind of visuals. Also, to make racing fun, techno soundtracks are there to give beats and rhythm for players to enjoy.
Track Editor
It seems that almost all racing titles are adopting a track creation mode, but only a few of them managed to pull it off successfully. Fortunately, Unbounded is one of them that succeeded. Those who have a wild imagination when it comes to making their own race tracks will find the creation mode in Unbounded innovative. Atop its grid layout, players have the ability to make tracks via blocks that have directions on where they go. These are unlocked within the game. Connecting the blocks will allow players to create tracks in a matter of minutes and, when it's all done, you will see that the custom track looks as solid as the official ones that are already in the game. The good thing about the creation mode is that it's simple and not as complicated as other games out there. To unlock all available block tracks, you'll have to complete the single player mode.
NOT
The Boost Feature is Dull
There's a lot of things within Unbounded that are done phenomenally, but what the team behind the game failed in is the execution of boost. When you are drifting, there is no meter whatsoever to see whether you have a boost power. You have to hope that by drifting you will gain that boost power to destroy vehicles in front of you. Also, the boost doesn't do much when it comes to increasing speed, instead the game makes the boost feature grant the power to be a ticking bomb because once you hit a car while boost mode is active (for a couple of seconds), the car that you hit will explode. Instead of calling it boost, it would be better to call it a power up because, in the end, the boost feature doesn't give the boost speed that we expected.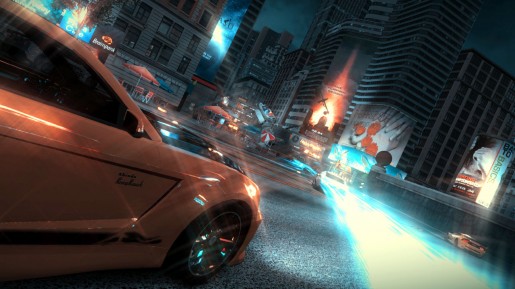 Small Collection of Cars
Similar to almost all Ridge Racer games, what Unbounded lacks is a vast selection of cars. Throughout your career, there are only a handful of cars that you can choose from. At the start of the game, you will be limited to one car, but as you progress 4 more become available. Even worse, the cars are almost indistinguishable from each other in terms of speed and handling.
VERDICT
Over the years, fans of the Ridge Racer series have always demanded a reboot. The team behind Ridge Racer Unbounded listened and finally brought a game that can compete with other racing titles, such as Need for Speed. The innovation within Unbounded is welcomed, even though there are some elements from the game that we've already seen in other titles. The aesthetics and explosions are pretty much breathtaking. With the plethora of game modes the game has to offer, daily challenges for racing fans to take and addicting online multiplayer mode, Ridge Racer Unbounded is currently the best arcade-racing game that packs a punch.
[Editor's Note: Ridge Racer Unbounded was reviewed on the Xbox 360 platform. The game was provided to us by the publisher for review purposes.]
Ridge Racer Unbounded Review

,