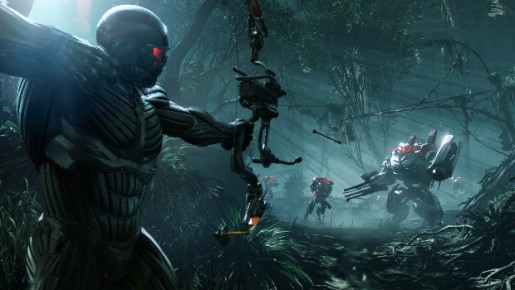 A few days ago, Crytek and EA officially revealed Crysis 3 and informed us that it would release in Spring of next year. The box art that accompanied the announcement showed off Prophet's newest weapon, a compound bow, which caught everyone's attention.
Now, a teaser trailer for Crysis 3 has been released and, as you may have guessed, the compound bow is the star of this short teaser, which clocks in at only 19 seconds. You can watch the video below:
Check back April 24th for the full reveal.