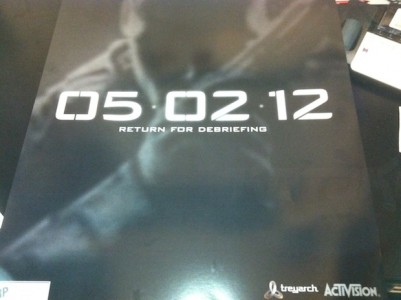 Following the successful release of Modern Warfare 3 under the development team of Infinity Ward last year, we know that this year, it's Treyarch's turn for their next Call of Duty title. After several leaks of their upcoming title, it seems that Black Ops 2 is set to be revealed pretty soon.
According to the image shown in this article, Treyarch and Activision is set to reveal the existence of Black Ops 2 this May 2nd. The "Return for Debriefing" appears on the coming soon poster that is shown in the image above. Could it be true? Most likely and I can't wait for it as I enjoyed Black Ops more than Modern Warfare 3.
Check back with us on May 2nd to find out the details.