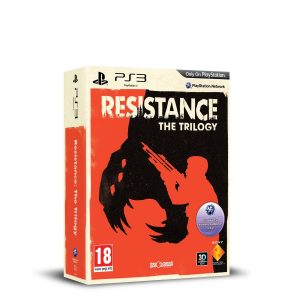 reported, Sony is set to release a trilogy pack for the Uncharted franchise. It looks like the Resistance games will be receiving the same treatment too.
The box art and listing was revealed by Amazon France. The trilogy pack includes Resistance: Fall of Man, Resistance 2 and Resistance 3.
If you haven't played the enjoyable FPS franchise before, this trilogy pack is a good time to get you started. Insomniac Games developed all three games and they're a blast to play.
The listing shows that the trilogy costs 59 Euros which normally equates to $79. Resistance: The Trilogy is said to be available from May 16th.