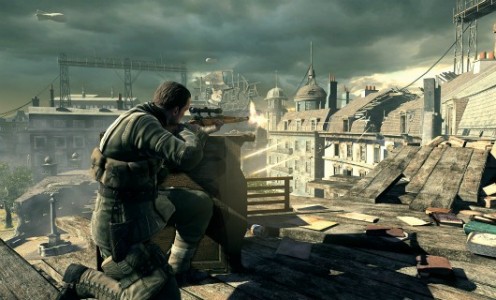 Last week, 505 Games confirmed the existence of a Sniper Elite V2 demo, but was unable to provide a release date. Instead, we were told that it would be available some time in April. Now it seems they have pinned down their date and everyone will get the chance to take control of the WWII sniper next week.
The demo will hit Xbox Live first on April 10th, next Tuesday. The PlayStation Network will be right behind it, receiving the demo the day after, April 11th. The demo revolves around the game's main character, Karl Fairburne, as he infiltrates the town of Schöneberg. Using his best stealth tactics, it will be Karl's job to destroy a vehicle in an armored convoy and obtain top secret documents.
Of course, there will be plenty of opportunities to try out the realistic sniping and get to experience the x-ray cinematic kills first-hand. That should hold you over until the game's release on May 1st.