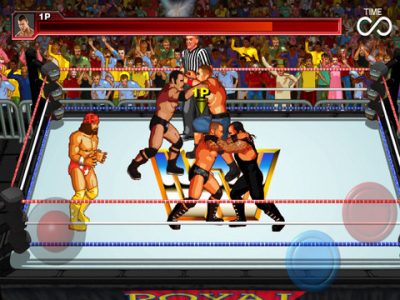 Ted DiBiase Sr. could be coming as DLC for WWE WrestleFest HD according to a recent tweet from the official WWEGames page.
A fan asked if we would see the team of Money Inc. in the game. This was an old-school wrestling tag-team that featured Ted DiBiase and IRS.
They responded by saying:
"Everybody's got a price!!"
This is the catchphrase wrestling fans should know that Ted DiBiase used to utter on a weekly basis. Not to mention he was also featured in the original WrestleFest video game back in 1991.
WWE WrestleFest HD is out now for iOs platforms. A PSN, XBLA, PC and Android version of the game will be released later this year.