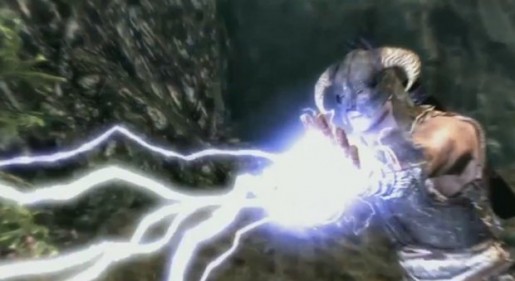 Bethesda has revealed (accidentally, it seems) a new feature coming to Skyrim via update 1.5. Their blog was updated with a post revealing a new kill-cam mechanic. However, that post has now been removed.
Skyrim's cinematic kill-cam feature was said to now be included in ranged and magic attacks. Does this ring a bell? This is one of the features that appeared in the "Skyrim Game Jam" video that Todd Howard showed off not too long ago. The video contained various mechanics and features that the devs played around with, but none of them ever made it into the final product.
With Bethesda's focus slowly moving away from fixing bugs and general stability, it looks like they can shift their attention to bringing gamers more content to enhance the overall experience while journeying through Skyrim. Since the original post regarding update 1.5 was removed rather quickly, it was obviously posted by mistake. However, the unintentional reveal of this information means we aren't too far from an official announcement about the latest fixes and additions coming to the popular RPG.
Bethesda will undoubtedly have more to say on the subject in the near future. So check back soon for more details.