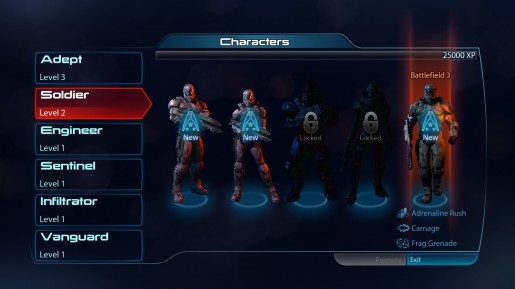 If you somehow still have the save file of Battlefield 3 on your console and you play Mass Effect 3's online multiplayer, you will be rewarded for being a loyal EA supporter.
When you play the multiplayer portion of Mass Effect 3, head to the Store and get the free Kit that you can use. In the kit that you'll be using, you'll unlock several items and perks that you can use, along with an exclusive Battlefield 3 Soldier Character.
Mass Effect 3 comes out in stores this midnight! Check back with us several hours from now for our review of the game. Stay tuned.