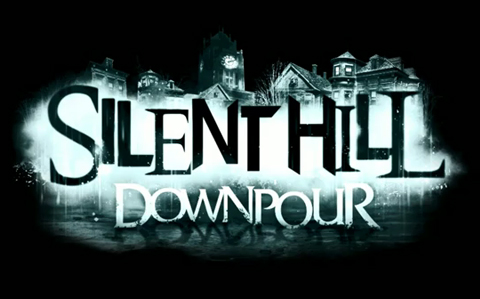 Silent Hill is a storied, occasionally thought-provoking, dark and hopeless franchise, one with a history of excellence marred by control issues and some recent underwhelming installments. With Silent Hill now in the hands of a new European studio, can Silent Hill Downpour step up its game and meet expectations of narrative excellence and soul-crushing dread? Or has this psychological thrill ride lost it's edge to newer better games?
Let's take a look at what's HOT and what's NOT in our review of Silent Hill: Downpour.
HOT
Eerie Atmosphere
One of the most prominent aspects of the Silent Hill series is the successful delivery of the settings. Each location blends psychological horror and some twisted setting, which builds up tension and suspense. In Konami's latest Silent Hill offering, Downpour succeeds in maintaining the same atmosphere Silent Hill fans loved from previous titles. In this installment, fog has engulfed this eerie town. Combine this with a spooky soundtrack and they provide the perfect ingredients for a horror-filled setting. In the somewhat lengthy adventure of Murphy, you can expect to experience moments where you'll jump out of your seat as you explore the town of Silent Hill. Additionally, sometimes terrifying enemies will suddenly pop up on your screen. To enjoy what the game has to offer when it comes atmosphere, turn the volume all the way up and experience the horror.
As with all the games in the series, expect to walk through the town of Silent Hill where a heavy fog exists. Here you will have limited ammo and weapons which will eventually break. In every fight, you will have two choices: fight or flight. You'll have to decide whether to run and escape from the enemy or fight your way through the hoards.
Puzzles Feel Rewarding
It's becoming a trend that every survival horror game includes puzzles for players to solve. In Downpour, there are a decent amount of puzzles that you will have to solve in order to proceed to the next area. For example, you may have to hunt for codes to unlock a safe that contains a story item. One of the complaints fans had with previous Silent Hill games was the unbalanced difficulty in terms of puzzles. Here, the difficulty in solving puzzles isn't all that bad and can be easily solved through basic exploration or reading current Intel. While there are some boring puzzles, there are still those that really stand out and show how well the horror and puzzle genres can blend together. While there were a handful of solid puzzles to choose from, I must say that my favorite puzzle consisted of providing the effects to a Hansel and Gretel stage play.
Silent Hill: Downpour Review

,