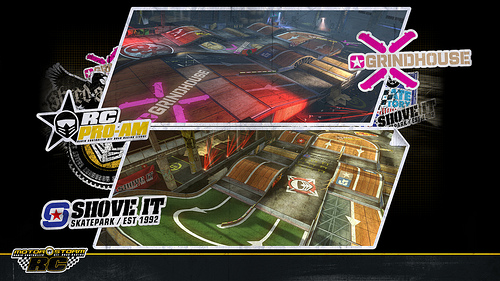 MotorStorm RC was released a few weeks ago on both the PlayStation 3 and PS Vita. Although it was a game that wasn't a true MotorStorm sequel, it provided bite-sized racing fun that hasn't been seen since the early days of the PS2 when the likes of Circuit Breakers was released.
Evolution Studios has now released an expansion pack for MotorStorm RC which adds a few more tracks and more events for you to participate in the game's Festival mode.
Let's find out if this DLC is worth your time as we look at the HOTs and NOTs of MotorStorm RC Pro-Am Expansion Pack in our review.
Hot
Price
In this day and age, DLC is usually pretty expensive especially when it comes to more popular video games. The Pro-Am expansion pack for MotorStorm RC provides you with four extra tracks and eight new vehicles all for a mere $2.99(USD). If you managed to complete all the 48 events in Festival mode in the full game, the extra 16 challenges here are sure to prolong your fun.
Challenging And Unpredictable Tracks
Each of the previous tracks in the game were based on themes provided in the earlier MotorStorm video games. Here, the Pro-Am expansion pack transports you inside skating park ramps. The tracks here are challenging to race in as there are many tight hairpins and many bumps to jump over. Not to mention you're be trying to fight for pole position since there are 7 other racers standing in your way. This results in many chaotic and challenging races.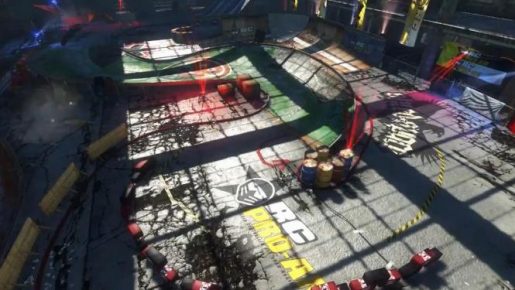 Good For Drifting
One of my favorite features in MotorStorm RC was the drifting mode. Drifting has always been one of my favorite things to do in racing games and the Pro-Am tracks are perfect for drifting in. As aforementioned, there are many tight hairpins in the new tracks so they are better suited for drifting than the other tracks in the game.
Still Available On PS Vita And PS3
The expansion pack is still compatible with both versions of MotorStorm RC. This means you don't have to pay for the same content twice like you did when Neo Geo re-released some if its games on the PSN. If you own both consoles, you can play the game on the go and at home!
Not
Not As Pretty
Although the design of the tracks are great for racing and drifting, they're not as pretty looking as the other tracks in the video game. It would have been cool if the tracks were set in outdoor skate parks as the tracks here are a little on the dark side. At least some of the laser lights offer some sort of excitement but they are not enough to make the run-down tracks look more vibrant.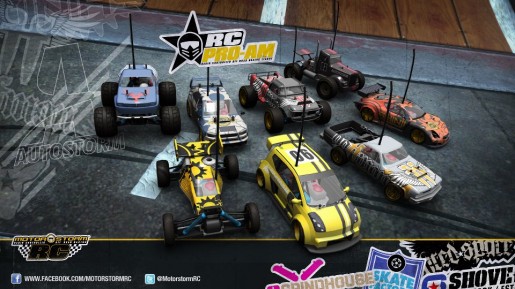 We Want More
MotorStorm RC is such an addictive video game that you cannot help but want more challenges and tracks added to the game. The Pro-Am expansion provides a decent number of challenges and tracks but finishing them ends so quickly. Hopefully, Evolution Studios plans to release more DLC later in the year for us hardcore MotorStorm RC fanatics.
Verdict
MotorStorm RC Pro-Am expansion pack is a fun great addition to the full game. The tracks and challenges are highly addictive and it's not expensive to buy either. If you play the PS Vita version, it's the perfect game to play while you're waiting for the bus or sitting down somewhere. The Pro-Am expansion pack is highly enjoyable , although it ends too quickly…
[Editor's Note: MotorStorm RC Pro-Am was reviewed on the PlayStation 3 and PS Vita hardware. The DLC was provided to us by the publisher for review purposes.]
MotorStorm RC Pro-Am Expansion Pack Review

,