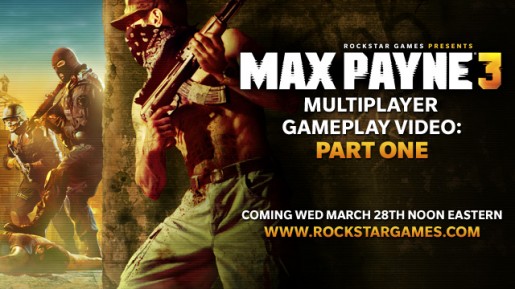 Today, Rockstar Games announced that something big will be making its way to Max Payne 3 fans tomorrow. What could the reveal possibly be?
Luckily, they told us that part, too. Tomorrow at 12PM EST, a new gameplay trailer will show off the entire multiplayer aspect of Max Payne 3. You can expect to see "in-depth detail on unique features and modes like Gang Wars, Payne Killer, and the debut of Bullet Time® online".
Be sure to check back tomorrow for the video.