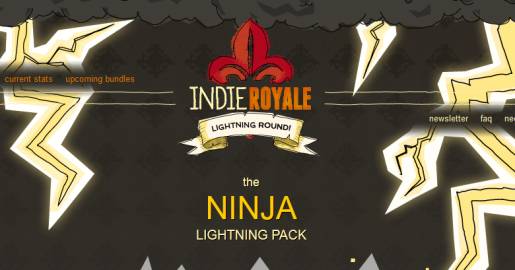 The Indie Royale Ninja lightning pack has just gone on sale, offering five indie titles for a small beat the minimum price.
The bundle includes Windows, Desura and Steam keys of Ancients of Ooga and Cloning Clyde, Windows and Desura download options of A Kingdom for Keflings and Outpost Kaloki and if gamers beat the minimum it includes Desura/DRM free download options.
The bundle which as the name suggests is a lightening bundle only has 72 hours left at the time of posting and the current price to beat is £2.32. So if any are your sort of game check out the Indie Royale website.