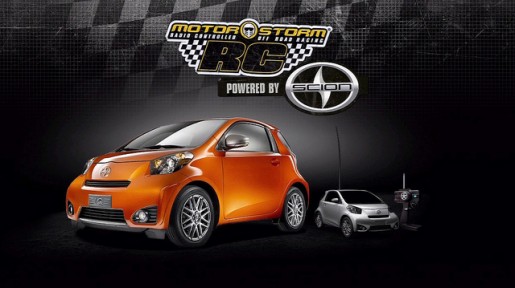 For a limited time and courtesy of Scion, gamers who own a PlayStation Vita can get MotorStorm RC for FREE starting tomorrow, when the PlayStation Store updates.
Along with the free game, "you'll be able to drive a custom RC version of Scion's iQ which is exclusive to the PS Vita version of the game."
The following promotion only applies to gamers in the United States. Check out our review of MotorStorm RC on both the PlayStation Vita and PS3 version to see if the game is worth your time.