THQ has revealed the box art for Homefront Ultimate Edition. This content-packed bundle was announced recently for Xbox 360 and Playstation 3, but unfortunately there was no word on the PC version receiving the same treatment.
Take a look at the mostly unchanged cover art for each console.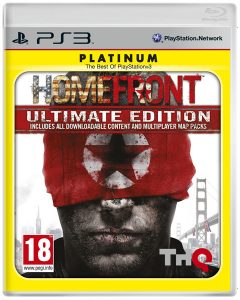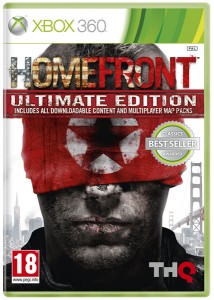 The Ultimate Edition of Homefront will include all released DLC on the disc. So you won't have to worry about redeeming any vouchers for this title thankfully. We gave the game a 3/5 in our review, but there were different opinions amongst our writers. Some really enjoyed the "attack at home" setting while others found the game to be bland and short. If you've been curious, then this edition may be the perfect time to finally take a look at Kaos Studios' FPS.
Homefront Ultimate Edition will hit store shelves on March 23rd.
THQ Reveals Homefront Ultimate Edition Box Art

,