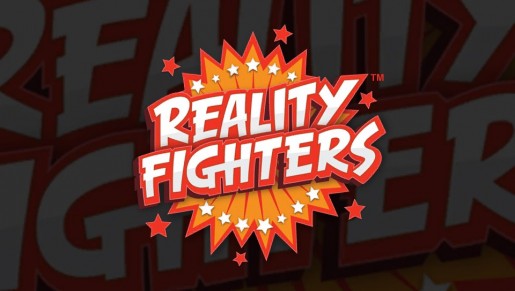 Reality Fighters is the first unique fighting game to grace the newly released PlayStation Vita console. Unlike with most other traditional fighting games, Reality Fighters allows you to take a picture of yourself and make you (or your family members) stars of the game. As a result of this, Reality Fighters features one of the most hilarious create-a-fighter modes in video game history. Although is the gameplay up to par with other fighting games out there?
Let's find out as we take a look at the HOTs and NOTs of Reality Fighters.
Hot
Humorous Create Options
As aforementioned, Reality Fighters has one of the best and most humorous create-a-fighter modes ever seen in a video game before. Players can use the PlayStation Vita's cameras to take a photo of themselves (or others) and use their faces to create a playable character into the game. This sort of thing isn't anything new, although this does might mean players will spend hours creating a number of different weird and wacky characters into the game.
One of the funniest things about the game is that you cannot alter the skin color for your created character. This is because the camera is supposed to recognise what skin your color is. Although I'm an Asian person, I took a picture of myself in very low light. As a result of this, the game thought I was a black person. Not that I'm complaining about this as it made me look tougher than I am in real life. Players can also alter the body shape of your character too. I'm a skinny person in real-life so it was very satisfying making myself have huge muscles in this game.
You can also use the camera from the PlayStation Vita to actually take pictures of celebrities from your computer and create them into the game as well. After I finished creating myself and my brother, I started searching for images from several of my favorite celebrities. You have to find a pretty decent picture in order for the camera to recognize the face of your chosen celebrity. Once you have chosen an image, the possibilities for created fighters in this game become endless. My versions of The Rock and Stone Cold look outrageously hilarious.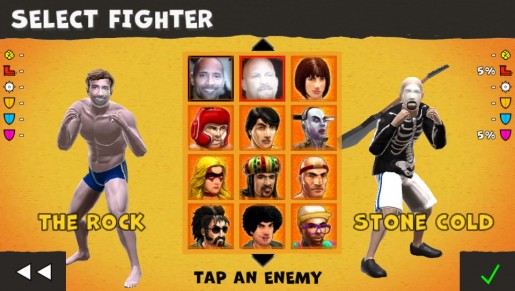 High Definition Photo Backgrounds
There are lots of great high definition photos from around the world where you can play as your backdrop in this game. The images that were taken in this game are stunning and they are from some of the most famous and beautiful locations from around the world. Some of the places you can fight in include the Taj Mahal in India, the bright city lights in Hong Kong, the Mojave Desert and many other exotic locations.
Fight In Your Own Backyard Too
Although you can choose to fight in some of the most stunning places from around the world, there's also the "Augmented Reality" option of playing the game in your own backyard too. Using the PS Vita's rear camera, you can choose a location in your own home or office and see the fighters duke it out from there. It was pretty funny playing this game out in town as it looked like the fighters in the game were brawling out in the middle of the street!
Simplistic Gameplay
Unlike in the Tekken video games, Reality Fighters takes inspiration from the Street Fighter games where each fighter has only a few special moves for you to remember. Most of the button combinations are similar for each character so you don't need to remember a huge laundry list of moves as you would in a Tekken video game. Although I love playing Tekken games, I sometimes forget the moves of some fighters if I haven't played the game in several months (or years). This way, more players can easily play the game as there are no different and complex combos to remember.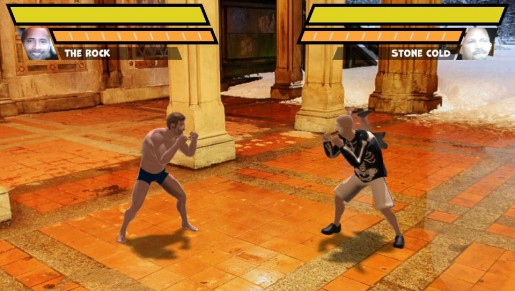 Not
Camera Issues
The worst thing about Reality Fighters is that the camera will never be still. This is because the camera moves according to the movements you make while holding the PS Vita system itself. Because you are frantically pressing buttons to knock out your opponent out, you will inevitably be jiggling the PS Vita around. As a direct result, the camera will shake and it will be hard/frustrating for you to adjust the camera screen all the time. Sometimes the characters will be knocked off-screen and you will have to move the PS Vita around accordingly to follow them. It's quite a dizzying experience playing this game. I doubt it will be easy for people to play this game if they're sitting on a bus since they won't have the chance to move around all the time to keep up with the onscreen action.
Lame Non-Created Characters
You have to admire the character design in games such as Tekken and Street Fighter. There are a number of diverse and likeable characters that will appeal to everyone's taste. This is not the case for Reality Fighters as the characters here are ugly and as stereotypical as they come. I'm guessing the developer may have done this on purpose so people take advantage of creating more of their own characters on the game instead.
Fighting Physics Need Work
The overall gameplay in Reality Fighters does not feel as smooth and satisfying as other 2D style fighting games such as Street Fighter and Mortal Kombat. Characters in the game don't move gracefully as it feels more like two stiff action figures with poor mobility are fighting each other. It's one of those games where you can button mash anything and still manage to win. This may be a good thing for beginners, but it's not something fighting game fans should look forward to…
Verdict
Reality Fighters is a very unique and quirky video game. Thanks to the PS Vita's inbuilt cameras, players will be able to create a multitude of diverse characters in this game with hilarious results. The photo backgrounds are a nice touch to the game too as not many other video games use real locations for their backdrops. Reality Fighters could have been a much better game if the fighting mechanics were improved and if the camera kept still while you play. If you can overcome these shortcomings, then Reality Fighters can be quite entertaining for you.
[Editor's Note: Reality Fighters was reviewed on the PlayStation Vita platform. The game was provided to us by the publisher for review purposes.]
Reality Fighters Review

,