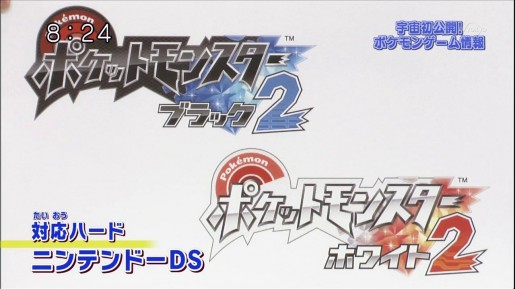 Junichi Masuda of Game Freak, the developers of Pokemon, has been hyping up this announcement for a while, what he would be revealing on the Japanese program 'Pokemon Smash'. It looks like the beans have been effectively and thoroughly spilled and the cat is now entirely and unmistakably out of the bag.
Logos shown above, Pokemon Black and White 2 will be, strangely, released for the Nintendo DS and not the 3DS.
What do you think about the clear-cut case of Game Freak dragging their heels on the 3DS hype train with this, combined with the upcoming DS Nobunaga's Ambition X Pokemon?
Or for that matter, the fact that a Pokemon game is getting a direct sequel?
Pokemon Black and White 2 Announced; Not On 3DS

,