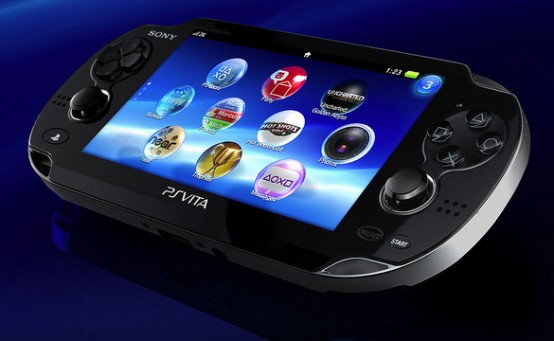 Sony's PlayStation Vita (PS Vita) is the company's second ever handheld console to be released after the original PSP model came out way back in 2004/2005. For those of you who don't know, the PS Vita is a completely new console and not just an upgraded model of the PSP such as the PSPGo or the PSP 3000 etc. With this in mind, does the PS Vita offer any innovative new features that might persuade original PSP owners to upgrade?
The PS Vita has two touch screens and a host of other new features that the original PSP console can only dream about. Not only that, but the PS Vita can dish out visuals that have never been seen on a handheld device before. Is this enough to attract people on buying the system? Let's find out as we review the PlayStation Vita.
Hot
Gorgeous 5-inch OLED Screen
The original PSP model had a decent screen size at the time it was released. The 4.2 inch size was nothing we had ever seen on a handheld console before up to that point. Many people were shocked yet impressed that the console could play games that looked exactly like PlayStation 2 games. Handhelds were supposed to have inferior graphics from their big console brothers but the PSP blurred that line and handhelds were now powerful enough rival graphics you would normally see on a TV screen.
A few years later, the PS3 debuted with HD graphics and the ability for you to watch HD movies via the (then) new Blu-ray disc format. At the time, the PS3 (along with the Xbox 360) entered a new age of gaming advertising the HD format to the rest of the world. High definition content was only possible if you owned a HDTV. This all changed once mobile technology started to grow.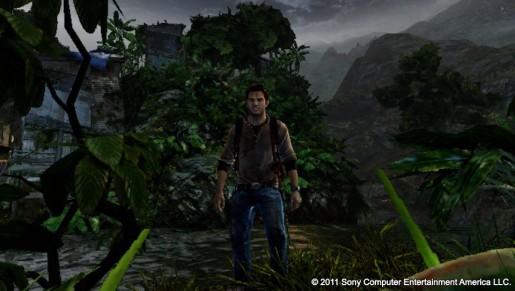 Although the screen on the iPad and other like-minded devices look nice, the first time you see a game like Uncharted: Golden Abyss running on the PS Vita, your jaws will drop in amazement. I've said it numerous times before but I'll say it again, no screenshots or videos of the PS Vita do it justice. You have to actually view a game on the PS Vita system yourself to TRULY appreciate how gorgeous the screen looks.
If Sony or any other company says the PS Vita can dish out PS3-like visuals, they are not lying. It's not only Uncharted: Golden Abyss that looks good but many of the other games I played on the PS Vita such as Everybody's Golf 6 and Gravity Rush just like any other game you might see on the PS3 or Xbox 360 for that matter.
You Can Watch 720p High Definition Videos And Movies
PS Vita games are not the only thing that looks awesome on the PS Vita screen. High definition videos look crisp, bright and very detailed. It's as if you're watching a movie on a new LED TV screen. I was watching the same movie trailer (The Dark Knight Rises) on my old PSP, my computer and PS Vita all at once comparing the quality of all three. I have to say, watching The Dark Knight Rises trailer on the PS Vita was the clear winner. There was no pixilation on the screen whatsoever and the image on the screen stayed smooth the whole way through. I watched The Hobbit trailer just to make sure and that looked even better. Seeing the beautiful New Zealand landscape is just as good as seeing it in real life (I should know since I live there).
Most video formats work on the PS Vita you can don't have to convert them all day as you did with the original PSP console. Bear in mind, 720p videos is the maximum resolution the PS Vita can handle. Full 1080p videos are not recognised on the PS Vita so don't bother trying.
Much Improved Web Browser
If there was anything I hated about the original PSP console, it was its very poor web browser. Most sites couldn't work on the device and only a few mobile capable websites would work on the device properly. There's no such problems when you are web browsing using the PS Vita however. As a wrestling fan, I like to visit WWE.com a lot. That site uses a lot of images and was unthinkable to visit using the old PSP. Thankfully, the site works like a charm on the PS Vita and pages load very fast too. Navigating through sites is also a breeze thanks to the PS Vita's touch screen. You can easily use your thumbs or fingers to scroll up can down the page and also use the "L" shape to zoom in and out just like if you were using an iPad.
Youtube is the only major site that does not work on the PS Vita as the device does not have flash support as of yet. Sony hinted the PS Vita may have flash support included at a later date but nobody knows when that will be. Let's hope it's coming very soon.
Play Any Music During Gameplay And Also Take Your Own Screenshots
This has been a feature on the Xbox 360 but was never fully implemented on the PS3 even after numerous firmware updates. Only a handful of games allow you to play your own music during gameplay such as Gran Turismo 5, but it's not compatible with any and every PS3 game. You can however, play any song you saved on the PS Vita's memory card and play it anytime you please during gameplay. I was playing Uncharted: Golden Abyss and Nathan Drake was in a jungle. What better song to play for this occassion than Guns 'N Roses' "Welcome to the Jungle"? Playing your own music during gameplay is not a vital feature but its something that has been sadly missing (and still is) on the PS3.
Another cool feature is that you can take your own screenshots during gameplay as well. All you have to do is press the "PS and "Start" buttons together and the screenshot(s) will be automatically saved on your PS Vita's memory card. You may get a result like this below…(from Frobisher Says)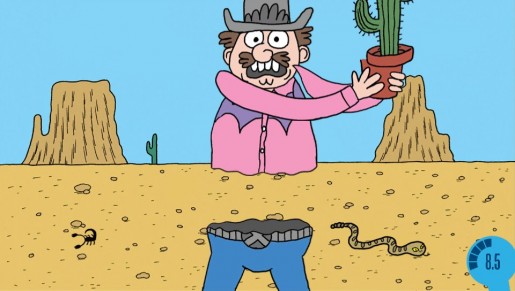 Dual Analogue Sticks, Rear Touch Pad And Gyroscope
If there is anything missing in handlheld gaming today, it's the addition of the second analogue stick. The 3DS doesn't have one and obviously tablets and smart phones don't have them either. This is why you would rarely see FPS and other shooters released on mobile devices. The last time I played an FPS game on a handheld device was on the PSP. I played King Kong and the controls were so awkward I had to stop playing as my hands were aching afterwards. Thankfully, the PS Vita is more comfortable to hold and the second analogue stick makes playing games like Uncharted: Golden Abyss that much more bearable.
In addition to the front touch screen, there's also a rear touch pad and a gyroscope to further increase the variation in gameplay experience. The gyroscope is used so you can move the PS Vita around to aim the camera in some games. In Gravity Rush, you would move the PS Vita around to direct where you want the main character to fly. As for the rear touch screen, this can be used in a variety of ways. In one game, it was used to poke an object out. The more games that are made for the PS Vita, the more creative ways you might expect to see developers exploit these new features on the device.
Not
Short Battery Life
Depending on what you are playing on the PS Vita, the average battery life for the device is only 3 – 5 hours. This is hardly long if you're planning to ride on a long plane or train trip that's for sure. Thankfully, the PS Vita doesn't need to be charged for too long and you can even charge it via USB connection. The PS Vita may have the best graphics ever seen in a handheld device before, but it's battery life is one of the shortest I've experienced on a handheld device before…
No Drag And Drop File Transfer
The great thing about the original PSP is that you can simply drag and drop videos and photos from your PSP and PC easily much like a normal flash drive. This is not the case with the PS Vita as you have to first download the Content Manager Assistant first onto your computer before you can transfer file to and from your PS Vita and your computer. Once you have done that, it's easy to transfer files. Although I can expect some people might be disappointed why the PS Vita cannot simply act like a normal flash drive where you can just drag and drop files.
Cannot Take High Quality Photos
I have not bought a camera in many years and was keen to find out if the PS Vita was able to take more high quality photos than my old camera. Sadly, I was disappointed to see that the PS Vita does not take high definition photos. Photos taken from an iPhone look much better than what the PS Vita offers. Take a look at the photo I took of my backyard to see what I mean. Click on the image twice for full resolution.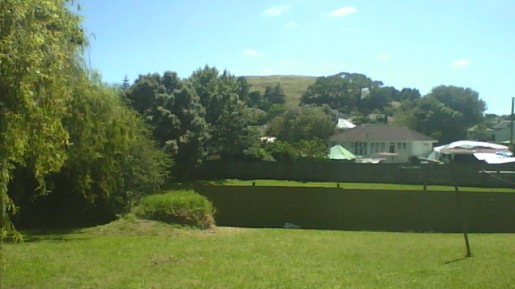 Verdict
The PlayStation Vita is indeed a great leap from the original PSP model. If you have an old PSP and start playing on the PS Vita, I guarantee that you will not want to go back. I was playing ModNation Racers on both games and I never wanted to play the original PSP version ever again after playing on the beautiful PS Vita version. Not to mention viewing HD videos on the device is a sight to behold. Despite the short battery life and mediocre camera, the PS Vita's other features show us how much handheld gaming and technology as a whole has grown exponentially over the last five years. All you previous PSP owners should definitely save up for a PS Vita. I'm sure you won't be disappointed with the upgrade.
[Editor's Note: The PlayStation Vita was provided to us by the publisher for review purposes.]
For more articles about the PS Vita check out our PlayStation Vita Launch Pad.
PlayStation Vita Review

,