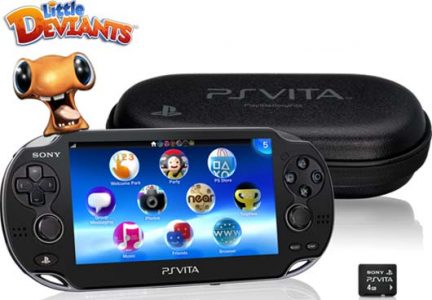 The PS Vita has officially gone on sale today, but only for those who pre-ordered the First Edition Bundle. While this is still exciting for those who decided to pay more money to grab the handheld one week early, reports are coming in that some Vita owners are experiencing issues already.
The problem seems to arise when attempting to install certain downloadable titles, with Super Stardust Delta being the most consistent title to experience this issue. Whether the game is downloaded straight to the Vita or copied from a PS3, the error code C2-12383-7 appears stating that the installation/copy could not perform correctly (ex: "Super Stardust Delta could not install. An error has occurred"). This problem has also been tied with Tales From Space: Mutant Blobs Attack.
After talking with Sony's Vita customer support, I was informed that they were aware of the issue and that some sort of fix was on the way. For now, all that early Vita adopters can do is wait. Either that or try one of the various quick-fixes suggested online such as restarting the system, formatting the memory card or waiting a little while before redownloading.
We'll be sure to update you as this story develops and let you know if Sony releases a fix.
PlayStation Vita Facing Launch Issues, Sony Responds

,