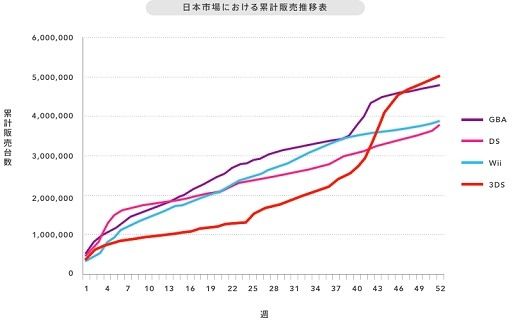 Nintendo has just announced that the Nintendo 3DS has reached a milestone earlier today. The portable system has now sold over 5 million units in Japan.
As reported by Andriasang, the 3DS became the fastest selling hardware gaming device in Japan. It crossed the 5 million sales mark in just 52 weeks it went on sale. This surpassed the DS and Game Boy Advance which crossed the 5 million mark in 56 and 58 weeks respectively.
Bear in mind, the figure is actual sales and not just units that have been shipped from Nintendo. As you can see from the graph above, the 3DS went onto a slow start until the price drop was announced. From then on, sales of the 3DS sky-rocketed from there.
Source: Andrisang