As you should know, Namco implemented a unique DLC method for Touch My Katamari. Here you can exchange in game items, for downloadable stages. However, how you actually get the DLC, can be slightly confusing. If you're having issues, check out the guide below for how to play the new stages.
Note: Make sure you've updated to the latest version, as this will only work on version .
How to Play Touch My Katamari's DLC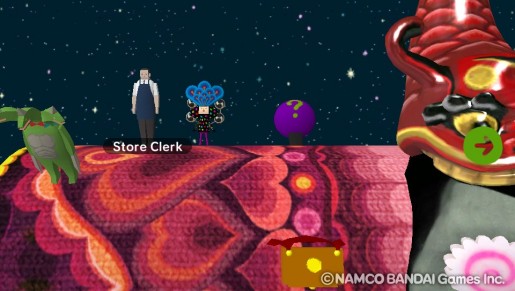 Start by opening the game. You should see an alternating icon saying Downloadable Content 1 and 2 are out. Clicking this will allow you to download the DLC, though if you lack the fans, boot the game. Once you're in game, head to the Store Clerk. He will have a link to the Playstation Store, which you need to select. This will take you to a unique part of the store where you can download various types of DLC. Interestingly enough, I don't think you can currently get here from the actual Playstation store.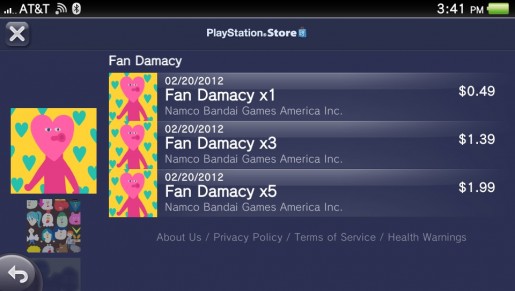 He will have several categories to pick from. The first one allows you to buy fans, which can also be found in game. You will need 10 fans for one piece of DLC. If you have enough for the DLC, go down one for the levels.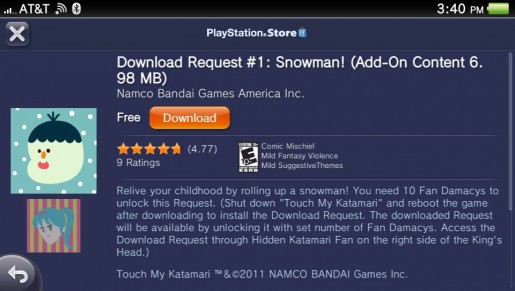 Select the level or levels that you want and download them. Once you finish this, you will need to restart the game.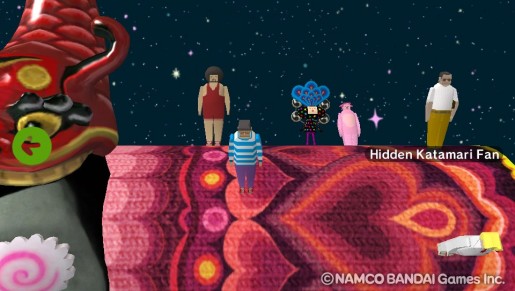 After you restart, find the Hidden Katamari Fan. He will tell you he collects "unique" things and will ask for your fans. After the conversation, he will work like a shop. Select the level you want and buy it. Currently there are only two levels, but a third slot is shown. This means at least another stage will appear at some point.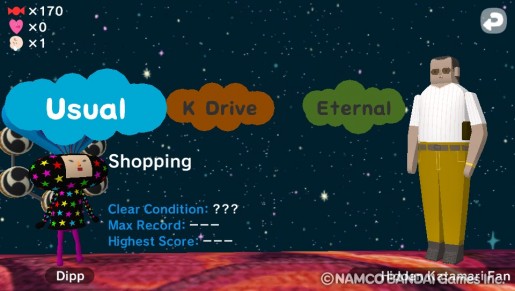 After you buy your level, simply select it to play. You will have all three modes unlocked by default, but there won't any new curio or trophies to unlock.
That's all there is to it. Like I said it is a little confusing, but it's worth it for free content. Check back later today for my impression of the shopping level.