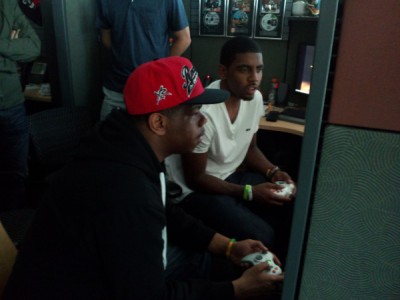 EA Sports has tweeted a picture revealing that NBA Live 13 will return later in the year.
Although no screenshot was shown, it just shows the Cleveland Cavaliers' Kyrie Irving playing the game. EA Sports did not share anymore details about the game so far but its expected to be released by the end of the year.
EA's NBA franchise took a two year hiatus in 2010 and 2011. EA Sports originally wanted to re-brand the franchise calling it "NBA Elite". Although the demo left a lot of fans disappointed by its lack of quality and the game was eventually cancelled. There was no mention from EA Sports regarding a NBA video game in 2011.
One has to wonder how EA Sports can compete with 2K Sports and its NBA 2K games. After all, 2K Sports has an exclusive deal to include Michael Jordan in its NBA video games for the next few years…
EA Reveals The Return Of NBA Live 13

,