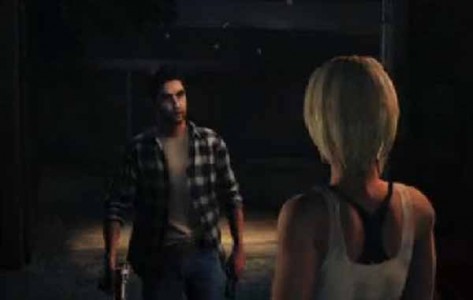 Ready for the achievement guide and winnable avatar items for Alan Wake's American Nightmare? Oh, you don't know what Alan Wake is? It was a game for the 360 based very heavily on Stephen King and they're making a downloadable sequel with a new heaping helping of campiness added along with it.
Great, we're all settled then. NOW, are you ready for the achievement guide and winnable avatar items? Too bad! Because here they are!
ACHIEVEMENTS
Escape! 10G
Escape the Taken to the motel.
Rewrite 10G
Rewrite reality for the first time.
Cool It 20G
Make sure Dr. Meadows can take another look at the skies.
Happy Ending 25G
Rewrite reality for the last time.
Glorious Dawn 10G
Survive until dawn in any Arcade Mode level.
Poetry in Motion 20G
Get a six-minute survivor streak and over 100,000 points in an Arcade level.
Enter the Nightmare 10G
Unlock all of the Nightmare Arcade Mode levels.
Skill Beats Gun 10G
Survive an Arcade level using nothing but the flashlight and handheld flares.
Survivor 30G
Get 70,000 points in any Nightmare Arcade level.
Split Splat! 15G
Take out two Splitter spawns with a single shot.
One Day I'll Buy a Stapler 20G
Find all of the manuscript pages.
Pile 'Em High 20G
Defeat 2,000 Taken.
AVATAR ITEMS
American Nightmare Hoodie
Meet Emma
Night Springs T-Shirt
Unlock the first Nightmare Arcade challenge
Old Gods T-Shirt
Complete the game
Joking aside, the game looks like it could be a lot of fun, so watch for it coming out this February!