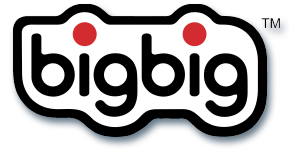 According to GamesIndustry.biz, Sony has confirmed that BigBig Studios, developer of such PSP titles as Pursuit Force, Motorstorm: Arctic Edge, and the upcoming PS Vita title Little Deviants, will be shuttering its doors.
They have also confirmed that the Cambridge Sony Studio will also be restructuring accordingly to absorb what resources were available following the closure. The decision is said to have been made in order to allow more collaboration between Cambridge and Guerilla for future Killzone games.
"Regular reviews take place throughout SCE Worldwide Studios, ensuring that the resources that we have in such a competitive business can create and produce high quality, innovative and commercially viable projects," said Sony. "As part of this process, we have reviewed and assessed all current projects and plans for the short and medium term and have decided to make some changes to European Studios. It has been decided that Cambridge Studios will become closely linked with Guerilla Studios and as such will focus on bringing the Killzone franchise to PlayStation Vita.

"As a result of this, there will be a realignment of resource within the studio to ensure that the studio is in the best position to achieve this. It has also been proposed that BigBig Studio should be closed. BigBig have been an important part of SCE Worldwide Studios since joining in 2007. However, it was felt that by focusing on other Studios that are currently working on exciting new projects, we would be in a stronger position to offer the best possible content for our consumers."
It is disappointing to hear the studio is being closed before they can witness the fruits of their labor with the release of Little Deviants for the PS Vita, however it is good to hear that Sony is focusing on the Killzone franchise for the Vita. Perhaps we will finally see a true FPS on a portable device.