In just less than a month, the much awaited successor to Sony's PlayStation Portable is upon us. With at least twenty five launch titles that will be available on February 15th or 22nd, there are only five that stand out.
Most people who will buy the PS Vita is surely going to budget themselves to buy a game or two. But the question is, what are the must have titles? To help players decide on what titles they should purchase on day one, five of the editors on Just Push Start will give a contribution to our list.
As always, we should have our reviews for all of the PlayStation Vita launch titles in the coming weeks. Stay tuned!
UNCHARTED: GOLDEN ABYSS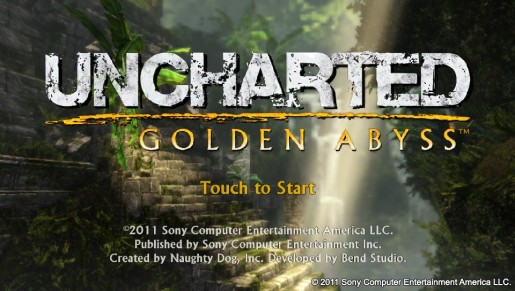 By: Mark Fajardo
The Uncharted series is one of the most successful game series ever released on the PlayStation 3 by Naughty Dog. Gracing Vita owners for another Uncharted title, Golden Abyss is one of the launch titles that players shouldn't miss out as it showcases what the PlayStation Vita can do when it comes to the visuals it can deliver, how the touch/rear panel works well with games, the use of the gyro controls and of course, the easiness in using the second analog stick. For those who enjoyed the three Uncharted titles on the PlayStation 3, you can expect the same kind of experience on the Vita.
ESCAPE PLAN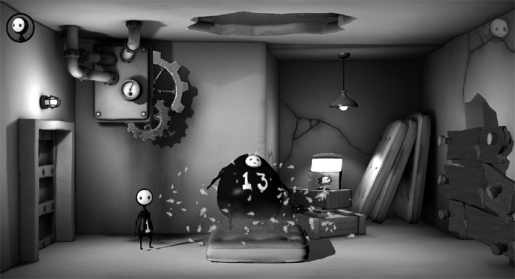 By: Phillip Price
Escape Plan is a must buy for anyone looking to pick up a PlayStation Vita on day one. It's unique black and white art style lends itself beautifully to the quirky and amusing music, and sound as Lil and Laarg constandly die trying to escape the death traps of this title. Escape Plan brilliantly demonstrates all the features that are new to the dedicated handheld world and unique to the PlayStation Vita. From the short hands-on experieces I've had with this title, I feel it sets the bar for what is to be expected from the entire puzzle genre on the handheld.
REALITY FIGHTERS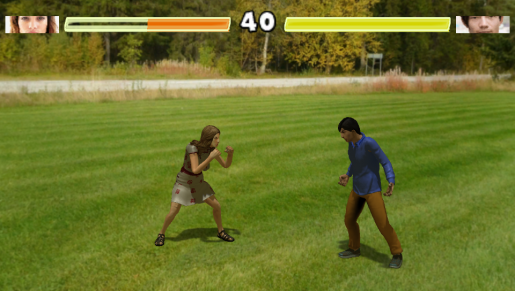 By: Wilson Taylor
The Augmented Reality games of the Nintendo 3DS made for some interesting experiments, but where did the technology go? Furthermore, what could be done with it? Enter: Reality Fighters! An endlessly customizable fighting game where you take center stage. Take pictures of yourself, your friends, celebrities or even random people. Then customize their face and body to create a totally unique fighter. Fights can break out anywhere you can see them, thanks to the PS Vita's camera and, with the right tweaking and twisting, you can finally fight your own boss inside of a giant toilet. It's time to finally bring fantasy fights to the real world.
Little Deviants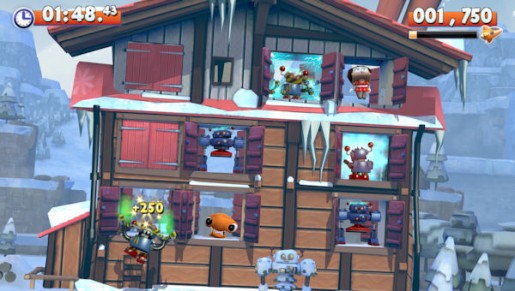 By: Damian Anthony Seeto
Little Deviants is an arcade game featuring many mini-games that makes heavy use of all the PS Vita's new hardware features. Developer Bigbig Studios are no strangers when it comes to developing enjoyable games on a handheld. They previously made the enjoyable Pursuit Force games on the PSP although Little Deviants is more family friendly in its approach. Although that's not to say it isn't fun to play. Lots of the mini-games require you to use the PS Vita's touchscreens and gyroscope. One of my favorite mini games was using the gyroscope to aim and shoot at flying bugs much like you would in a FPS game. There are lots of other games for you to choose from that keeps the gameolay fresh and exciting. A great game that is fun for the whole family.
TOUCH MY KATAMARI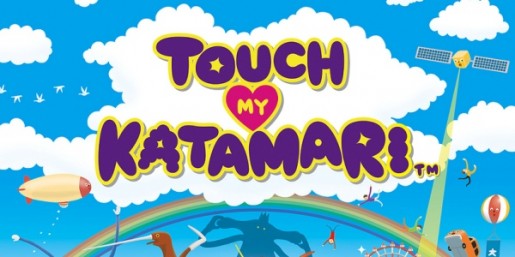 By: Grant Gaines
The Vita's launch is delightfully varied, but Katamari is a shocker. Ever since its creation on the Playstation 2, it's been the gold standard of weird, random, drug included dream logic and it shockingly works well. This comes from how you roll up the world around you, which may include Oni, people, giant robots, plus many more. This is all achieved by using the twin analogs that makes it a perfect introduction game like Uncharted: Golden Abyss. Finally this is an ideal portable title because it has "pick up and play" stage length (roughly 2 – 5 minutes), in addition to DLC to expand your level selection.
PlayStation Vita's Five Must Have Launch Titles

,