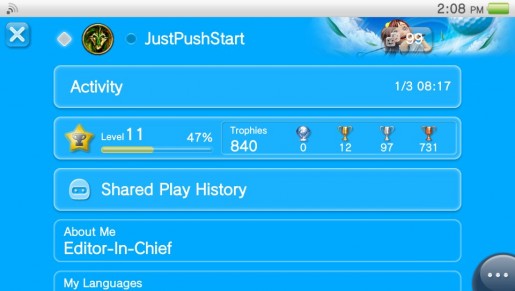 As everyone anticipates the release of the PlayStation Vita in the United States and Europe, there are some features on the handheld that gamers might find extremely useful if you who use the PlayStation Network service.
At some point, there will be a time where you will be curious to find out who are the friends of your friends that are on your friend list. While this feature is not available on the PlayStation 3, it does however allow gamers with a Vita to find that information out. By simply tapping on the friend's profile, you can check who their friends are by tapping on the "Friends" icon on the top right hand corner. (look at the image above)
While this pretty much invades someone's privacy, there is an option however that allows you to make your own friend list private.
PlayStation Vita Has New PSN Feature that PS3 Doesn't Have

,