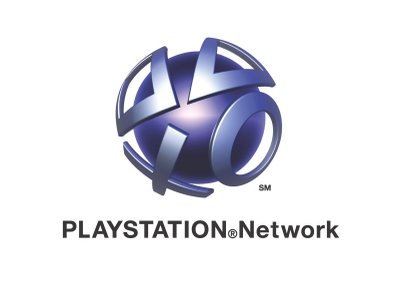 Sony is back to update us on the new content we can expect to see on the PlayStation Network.
Not a lot of things were added this week apart from the previously reported demos of Final Fantasy XIII-2 and Grand Slam Tennis 2. Both games are looking and playing great in my opinion. In terms of paid content, Amy is now available to purchase and new DLC for King of Fighters XIII has been released.
*Note all prices are in New Zealand dollars.
Release Update: 12th January 2012
Full Games (PS3)
AMY $18.90
Zack Zero $24.90
Darksiders $29.95
minis (PS3/PSP)
Psycho Soldier $4.90
Victory Road $4.90
Trailblazer $4.90
Demos (PS3)
GRAND SLAM TENNIS 2 Demo
Final Fantasy XIII-2 Demo
Asura's Wrath Demo
Add-On Game Content (PS3)
The King of Fighters XIII – Mr.Karate $7.90
Magic: The Gathering
Magic 2012 Pack 3 $4.90
Eyepet
Eyepet & Friends – Cookery Kit $5.90
(Includes the following content, also available separately)
Chef Costume $1.90
Cooking Stickers Pack $0.95
Cooking Soft Play Blocks Pack $3.90
Cooking Patterns Pack $0.95
Disgaea 4
Adell $5.90
Laharl Kaiser V $3.90
Rozalin $5.90
Marvel vs Capcom 3
Brawler Pack $7.90
Battlefield 3
SPECACT Kit & Dog Tag Bundle $5.90 Release 17/01/2012
Little Big Planet 2
New Year Firework Costume (1 Week Only)
Dancestar Party
Mix 6 $13.50
(Includes the following content)
Alison Limerick – Where Love Lives
Crystal Waters – Gypsy Woman (She'S Homeless)
Tlc – Creep
M-People – Movin' On Up
Avatars
Disney Universe
Abu $0.50
Aladdin $0.50
Alice $0.50
Angelica $0.50
Ariel $0.50
Baloo $0.50
Barbosa $0.50
Blackbeard $0.50
Burne $0.50
Celia $0.50
Cheshire $0.50
Cockroach $0.50
Donaldduck $0.50
Duclu $0.50
Duquorra $0.50
Dusamflynn $0.50
Dutron $0.50
Eve $0.50
Gibbs $0.50
Goofy $0.50
Iago $0.50
Jacksparrow ($0.50
Jafar $0.50
Jasmine $0.50
Madhatter $0.50
Mickeymouse $0.50
Mike $0.50
Minniemouse $0.50
Mo $0.50
Nemo $0.50
Pumbaa $0.50
Rafiki $0.50
Randall $0.50
Rapunzel $0.50
Redqueen $0.50
Robinhood $0.50
Scar $0.50
Simba $0.50
Stitch $0.50
Sulley $0.50
Sushichef $0.50
Timon $0.50
Tinkerbell $0.50
Walle $0.50
Whiterabbit $0.50
RED FACTION ARMAGEDDON
Beserker $0.50
Darius Cover $0.50
Darius Hammer Drop $0.50
Darius Nano Forge $0.50
Darius Profile $0.50
Kara $0.50
Ravager $0.50
Rings $0.50
Rings Branded $0.50
SAINTS ROW THE THIRD
Cyrus Temple $0.50
Fleur De Lis $0.50
Genki Ethical $0.50
Genkimobile $0.50
Joe Cola Logo $0.50
Johnny Gat $0.50
Killbane $0.50
Matt Miller $0.50
Oleg $0.50
Panda $0.50
Phillipe Loren $0.50
Pierce $0.50
Professor Genki $0.50
Shaundi $0.50
Sr3 City $0.50
Sr3 Logo $0.50
Stag Logo $0.50
Tiger $0.50
Viola And Kiki $0.50
Zimos $0.50
PixelJunk SideScroller
Avatar Bundle 2 $1.90
(Includes the following content, also available separately)
2P Machine Gun Ship Avatar $0.50
Bullet Swarm Avatar $0.50
Hermit Crab Avatar $0.50
Train Boss Avatar $0.50
Q-Games Logo Avatar $0.50
Avatar Bundle 4 $1.90
(Includes the following content, also available separately)
1P Bomber Ship Avatar $0.50
Cannons Avatar $0.50
Bat Avatar $0.50
E.R.S. Pinita Colada Avatar $0.50
Pixeljunk Crown Avatar $0.50
Carnival Island
Avatar Bundle 3 $1.90
(Includes the following content, also available separately)
Queenie The Numbat $0.50
Champ The Lake Monster $0.50
Fingers The Racoon $0.50
Nathan The Koala $0.50
Seth The Turtle $0.50
Avatar Bundle 4 $1.90
(Includes the following content, also available separately)
Oscar The Fox $0.50
Captain Spaghetti The Jellyfish $0.50
Harley The Hippo $0.50
Peaches The Elephant $0.50
Fallstaff The Swallow $0.50
Dynamic Themes (PS3)
Places/Landmarks
Dynamic holiday in Mediterranean theme $3.90
Nature
Dynamic lions theme $3.90
Dynamic relaxing sunset theme $3.90
Dynamic sea and forest scenery theme $3.90
Dynamic snow dust theme $3.90
Glowing Jellyfish $3.90
Sci-Fi/Fantasy
Dynamic space vortex theme $3.90
Seasonal
Dynamic Claus of War Theme $3.90
Videos (PS3)
Access TV
Sonic Cd Launch Trailer
Top Gun: Hard Lock Official Trailer