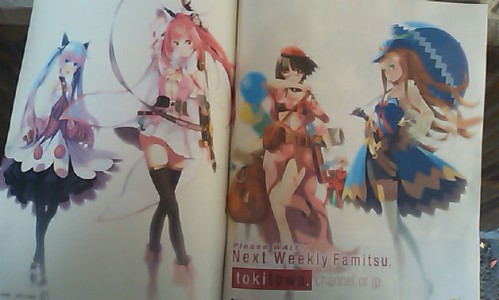 Namco Bandai has teased a new game in the latest issue of Famitsu magazine.
No written information was revealed about the new game just some nice artwork from what appears to be four lovely leading ladies that will be starring in the game.
It appears as if the game will be called "tokitowa" although this has yet to be confirmed. Anyway, the artwork is looking great.
Source: Andriasang