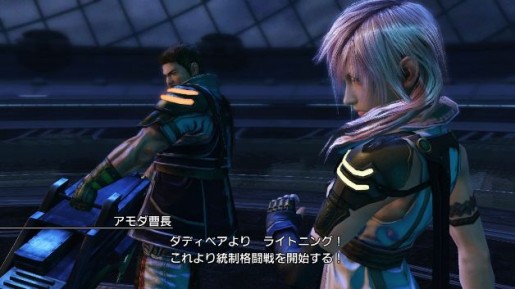 As reported a few weeks ago, Lightning will be included in Final Fantasy XIII-2's Coliseum mode. Lt. Amoda from Final Fantasy XIII will also be joining her.
Square Enix has announced that the release date for this DLC will be February 7th. The price for the DLC is ¥300 on PS3 and 240 MSP on Xbox 360. North American and European gamers should receive this DLC shortly too.
You will have to fight Lightning by herself in the first half of the battle and Lt. Amoda will join her during the second half of the fight. If you manage to beat them, Lightning will be then able to join your party.
Check out the images below:
Source: Andriasang