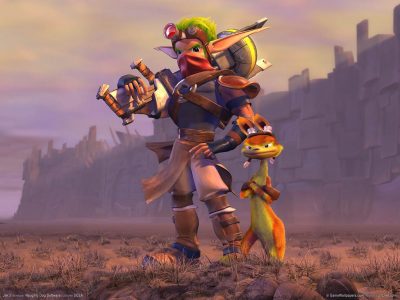 Naughty Dog has announced the release dates for the Jak and Daxter HD Collection on the PS3.
USA gamers are lucky as they will receive the collection on February 7th. The European/PAL release is released two weeks later on February 22nd.
The Jak and Daxter HD Collection includes all three Jak and Daxter games released back on the PS2. This new version not only updates the visuals but also has stereoscopic 3D support and over 100 trophies for you to collect.
Jak and Daxter was Naughty Dog's flagship game series after the company made four excellent Crash Bandicoot games for the PSOne. We all know that Naughty Dog went on to make the award winning Uncharted series for the PS3 and are now working on The Last of Us.
Jak and Daxter HD Release Dates Revealed

,