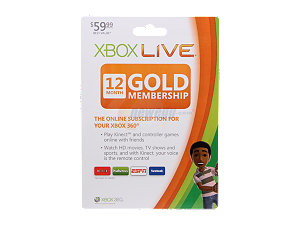 Looking for a great deal that will last you all year? Head on over to Newegg.com to purchase a 12 month Gold membership card to Xbox Live.
The site doesn't mention any amount of limited supply other than the restriction of 5 per customer, so do not miss out on this deal.
UPDATE: the limit has now been reduced to 3 per customer.