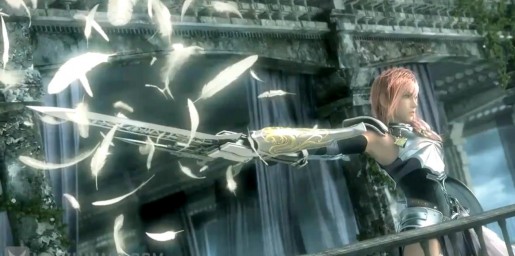 Despite many Western gamers disliking the direction Final Fantasy XIII did with the Final Fantasy franchise, Final Fantasy XIII-2 is doing well in terms of US pre-orders for the game.
As reported by Portuguese gaming website, Gamereflexes, Final Fantasy XIII-2 is the third most pre-ordered game in the USA right now behind only Diablo III and Mass Effect 3.
In terms of actual pre-sales, 200,000 units are for the PS3 version of the game and 70,000 units are for the Xbox 360 version. Although Final Fantasy XIII had 300,000 PS3 pre-order sales back in 2010. The game isn't out until January 31st so that number could rise.
Final Fantasy XIII vs Final Fantasy XIII-2 PS3 pre-order sales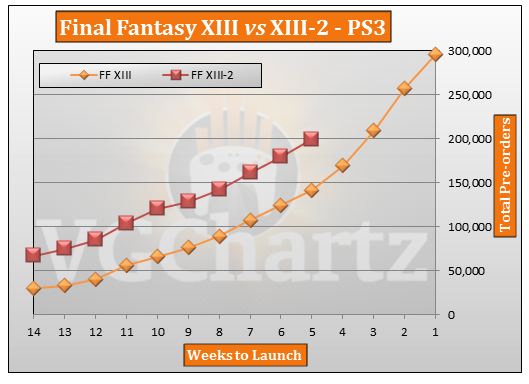 Top 10 USA Video Game Pre-Orders