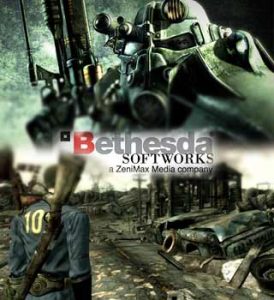 Looks like Bethesda's hands are no longer tied when it comes to making a Fallout MMO. A Press release hit the webs today detailing a settlement between Bethesda parent company ZeniMax Media, and Interplay Entertainment.
The lawsuit arose when back in April of 2007, Bethesda acquired all Fallout IP rights from Interplay, and licensed back to Interplay certain trademark rights in order to make a Fallout MMO, under certain conditions of course.
Interplay had to secure $30 million in financing for the MMO as well as commence full scale development of the game by April 2009. Bethesda claims in their initial complaint that Interplay failed to meet either of these conditions of this agreement and refused to release the license and insisted they would develop a Fallout MMO. This led to Bethesda filing a suit to declare the license void.
In the settlement ZeniMax has agreed to pay Interplay $2 million while each party will pay their own legal costs. Interplay still retains the rights to sell the original Fallout Tactics, Fallout, and Fallout 2 PC games through December 2013. Once this time has passed, the rights to those titles and all merchandise become property of Bethesda.
In reaching out to Robert Altman, Chairman and CEO of ZeniMax Media, he had this to say:

"While we strongly believe in the merits of our suits, we are pleased to avoid the distraction and expense of litigation while completely resolving all claims to the Fallout IP," said Altman. "Fallout is an important property of ZeniMax and we are now able to develop future Fallout titles for our fans without third party involvement or the overhang of others' legal claims."